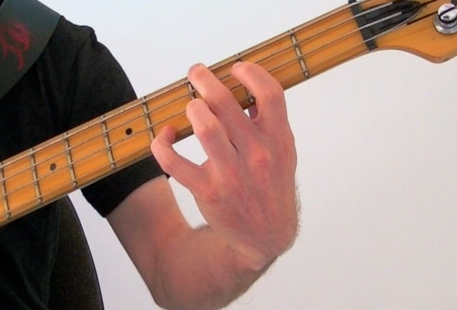 Bass Chords sound amazing!!!
There's just something about chords on bass that's just so much more satisfying than when a guitar player plays them or a piano player plays them.
Maybe it's just because you've heard a million guitar and piano players mess with chords – but very few bassists.
Well we're going to have to change that today!!!
What Is "Bass Chord Pro?"
Try not to judge it on it's cheesy name…it's actually kinda cool!
The whole point of "Bass Chord Pro" is to give you everything you need to be able to put together awesome sounding bass chords that let you:
Play "Solo Bass"
Increase your harmonic knowledge
Fill out the sound of your band
"Plug And Play" all of the most useful bass chord shapes
Increase your understanding of chords and intervals
Get rid of bass chord 'muddiness'
Create "shell voicings of common chords
Learn all about 'voice-leading'
Get crystal-clear bass chords
You don't need to know any fancy theory, and you definitely don't need to read any music – it's all shapes and patterns that you can literally 'plug in'.
I'm really excited to be able to bring this to you (and to be honest, I am kinda pleased with the cheesy as hell name – but I do love everything cheesy…)
And here is the first video in the series! We start off pretty basic, just covering the best major chord shape and how to create it…
 Click Here To Download The PDF Chart With All Of The Major Chords As Well As Their Corresponding "Shell Voicings"
The next video is all about major chord inversions.
We get pretty intense from here on in. It's a lot of knowledge and experience condensed into just 8 bite-sized videos.
If you haven't already signed up for Bass Chord Pro, quite frankly, I'm shocked and amazed. How can you deprive yourself like that?!?!?! You must have amazing levels of self-control!!! 😛
But to get the other 7 videos in Bass Chord Pro sent straight to you, just put your name and best email address in the blue box at the top right of this page.
Then, over the next few days, you'll see the videos showing up in your email inbox! These are exclusive to Become A Bassist subscribers! They're not available anywhere else on the Internet.
I'm looking forward to showing you everything in Bass Chord Pro – so sign up now and I'll see you in video #2.
Cheers,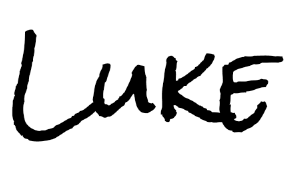 P.S. To watch this lesson on YouTube, here is the link: http://youtu.be/k72yySB101c